Clay Pigeon Shooting
Clay pigeon shooting is very popular for any type of day out especially for stag and hen parties, individuals and groups. We offer a range of different packages starting from beginner lessons of around 20 clays and cartridges to professional levels offering packages of up to 100 clays and cartridges.
Browse All Packages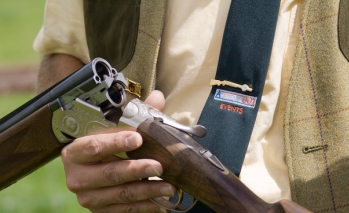 Clay Shooting Cheshire
Based in the North West, our Cheshire venue is situated in over 200 acres of stunning Cheshire countryside, offering the perfect setting for outdoor country pursuits. The idylic venue is within easy reach of Manchester, Chester and Liverpool.
At the luxurious club house you will find a Scandinavian style shooting lodge, with sweeping views over the surrounding countryside which offers the perfect place to relax after the day's activities. The Shooting Lodge serves excellent food, a fully licensed bar, blazing log fire in the winter or hearty barbeque in the summer, you can rest assured there is a fantastic atmosphere here at any time of year and a unique experience for shooters of all standards and levels....the ideal venue for any occasion!
All of the clay pigeon traps are automatic with push button release and are constantly re loaded to provide maximum convenience for the shooter.
All of the clay pigeon traps at Cloudside are automatic with push button release and are constantly reloaded to provide maximum convenience for the shooter.
View Packages
---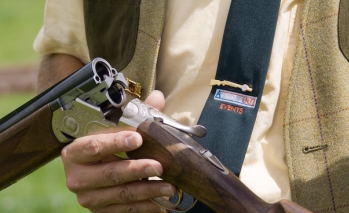 Clay Shooting Cumbernauld
Our Group Shooting Ground features a purpose built facility catering for clay target enthusiasts of all abilities and from all walks of life.
A modern clubhouse complements the superb facilities which offer some of the best shooting backdrops available anywhere in the UK.
View Packages
---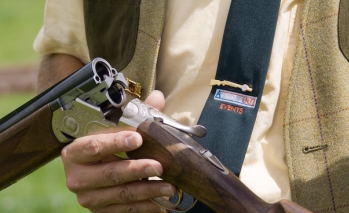 Clay Shooting Annan
Our venue is located in Dumfries and Galloway, south west Scotland. Its lovely rural location is just a few minutes from the motorway, making it easily accessible from the Borders, Carlisle and Cumbria.
Set in 70 acres, with 17 acres of woodland and 5 acres of lakes, business which has greatly expanded over the years and excellent facilities ensure a great day out!
---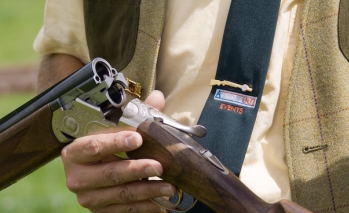 Clay Shooting Glenluce
An Outdoor Centre based in South West Scotland offering a range of activities for all ages.
Open 24/7 all year round. For individuals and groups of any size.
---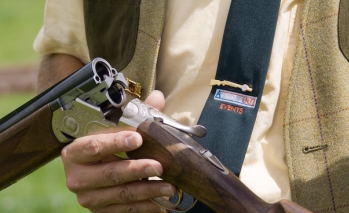 Clay Shooting Dalry
Our North Ayrshire Shooting Ground was established in 1986 and is affiliated to the Scottish Clay Target Association. It offers people of all ages the opportunity to try the exciting sport of Clay Target Shooting in a pleasant, friendly and safe environment. We are located in the heart of the Ayrshire countryside, yet only 30 minutes drive from Glasgow. Expert tuition is offered by staff of the highest standard, and all the necessary equipment and safety gear is provided.
---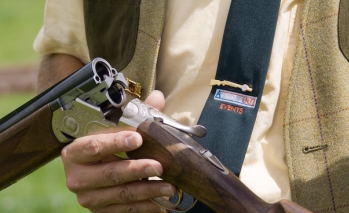 Clay Shooting Livingstone
Our Livingston venue is a brand new custom built Shooting Ground. Designed and operated by Scottish International Paul Nelson. The venue caters for everyone from the new and occasional shooter user to the most experienced competition and tournament shooters. Open shooting is always available for members and non members except during competition and club events. This venue features beautiful woodland, a large comfortable clubhouse with log fire and sofas, cafeteria and toilet facilities.
---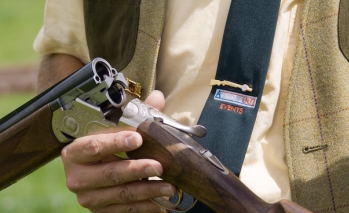 Clay Shooting Portadown
This venue is Northern Ireland's newest and most modern clay pigeon shooting and country pursuits centre. We offer a wide range of clay pigeon shooting, archery, air rifle shooting and exhilarating 4x4 off-road experiences. The facility caters for individuals, stag and hen parties, clubs, groups and corporate clients. All equipment is available on-site; including a range of off-road vehicles and shooting equipment for use under the supervision of our fully trained staff. Shooting accessories, country clothing, cartridges plus a range of tea, coffees, snacks and soft drinks are available in the Shooting Lodge. There is ample and secure car parking on-site.
---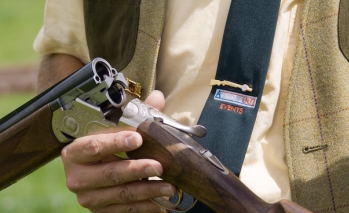 Clay Shooting Dorset
Our South Dorset venue is located close to Bournemouth (35 minutes), Poole and Dorchester in the heart of Purbeck at the end of the M3/M27/A31.
Our magnificent 50 acre ground of forest and woodland was voted the UK's number 1 shooting ground, is set in natural heath and woodland. It is ideal for all levels from absolute beginners to champions with space for sporting stands, skeet, hi-tower, FITASC, tuition and practice. We have over 70 automatic clay traps and whether you are here for a beginners introductory lesson or as an Olympic Champion you will be welcome (note that most of our ground is accessible by the disabled in a wheelchair and most of our sporting stands are under cover so that all weather shooting is possible).
The current Club House has a general seating area and kitchen which allows us to serve everything from teas and coffees to barbecue lunches. This venue is open from Tuesday to Saturday.
View Packages
---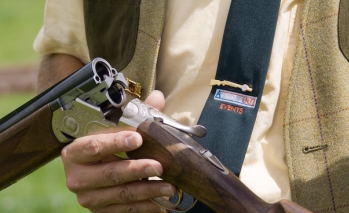 Clay Shooting Devon
Our Holsworthy Venue is set in the heart of Devon amidst beautiful un spoilt countryside, just 15 miles inland from Bude on the North Coast, offering clay target shooting for both novice and experienced shooters. This venue is a well-established ground and have been C.P.S.A registered for 14 years. We offer personal service in a relaxed and friendly environment. The clubhouse overlooks the ground with magnificent views of Dartmoor in the background.
Refreshments are available in the club house with such goodies as home made pasties, this is an ideal setting for those watching if not participating in the sport.
---
Clay Shooting Bristol
Our Bristol Venue is built on a working 200 acre farm surrounded by an attractive country woodland environment overlooking the Bristol Channel and Wales, our purpose built Sporting Clay Pigeon Shooting Ground was opened in 1990. Since then it has become a popular ground for all types of shooters, having developed an excellent variety of simulated sporting targets for everyone, whether they are a complete novice or at National or International level our highly experienced customers will teach you the correct way to shoot. Having paid meticulous attention to safety and conservation we offer a truly pleasurable experience with competition standard equipment in beautiful surroundings, with easy access from Bristol and junction 19 of the M5 only 10 minutes away.
---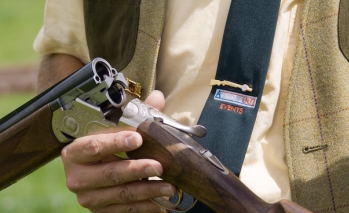 Clay Shooting Oxfordshire
Located in waterperry on the Oxfordshire, Buckinghamshire border and set in spacious wide open country and in the beautiful grounds of Common Leys Farm, including the stunning 500 year old farm house our Shooting Ground is a great venue for a days Clay Pigeon Shooting.
We are well equipped with a good number and variety of stands to challenge all skill levels, whether you are a beginner or an experienced shooter wanting to sharpen your skills we are able to meet all your needs and requirements in any weather.
We use fibre wads only and offer a 100 bird sporting from ages 4yrs upwards. Children Under 12 years are welcome on the Shooting Ground only.
View Packages
---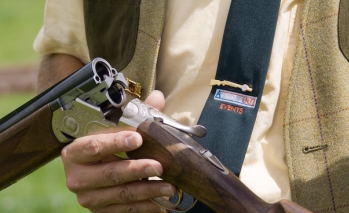 Clay Shooting Berkshire
Our Berkshire venue is set within 4 acres of woodland just outside Maidenhead. This venue features a Clubhouse for refreshments and caters from all levels of experience. For beginner and improvers this ground is available on selected Saturdays and weekdays for groups of 3 or more.
---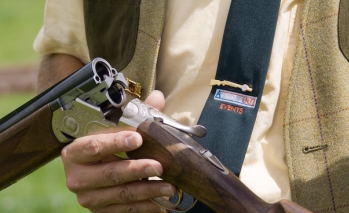 Clay Shooting Hampshire
Our Group Shooting Ground features a purpose built facility catering for clay target enthusiasts of all abilities and from all walks of life.
---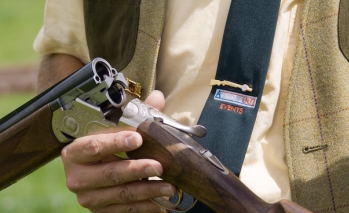 Clay Shooting Tenterden
Our Kent venue is located just outside the market town of Tenterden. The shooting ground is set in the countryside with far reaching views over the surrounding fields and woodland.
This venue is open to all abilities and covers a wide range of targets, novices are welcome on Saturdays and selected weekdays.
View Packages
---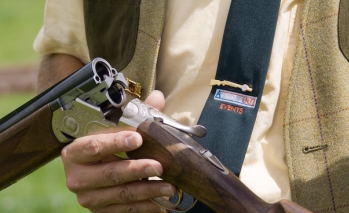 Clay Shooting Sawbridgeworth
Our Sawbridgeworth Essex/Hertfordshire venue is set within woodland and is a very pretty site. It is conveniently located with easy access via the M11 and train direct from Liverpool Street.
Tuition is provided every Saturday for all levels, there is no catering on site but there are a number of very popular rural good country pubs close by.
---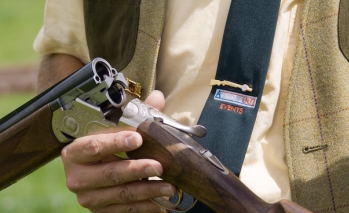 Clay Shooting Surrey
Our Woking Venue is set in 3,000 acres of prime Surrey heathland. Only 30 miles from central London, and easily accessible by road, this has been the home of shooting since 1890 and has promoted and encouraged marksmanship for over 100 years. As part of this home the venue offers world class clay shooting facilities for all shooting disciplines and hosts international competitions.
A magnificent new pavilion has been built which provides a focal point for the complex and includes catering facilities and terrace overlooking the grounds and final layouts. There is extensive car parking available and is easily accessible to disabled. Tuition is available for all levels Tuesday to Sunday.
View Packages
---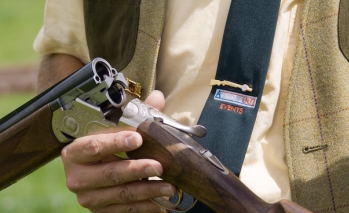 Clay Shooting West Sussex
Our West Sussex CPSA Premier Shooting Ground is set in 1200 acres of beautiful South Downs Countryside, just north of Worthing off the A24. This venue has hosted numerous international championships, major national championships and county championships.
---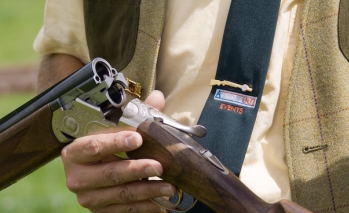 Clay Shooting Worcestershire
We offer one of the most beautiful and comprehensive clay pigeon shooting facilities in the region. The purpose built shooting lodge in the Worcestershire countryside is easily accessed from all major routes, making this venue ideal for experienced clay and for the complete beginner.
A carefully selected team of experienced instructors are on-hand for shooters and novice alike and pride themselves on making your visit one not to forget.
View Packages
---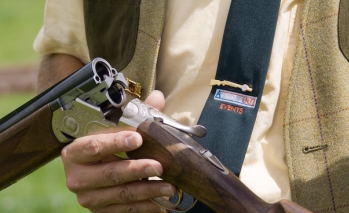 Clay Shooting Warwickshire
Our Warwickshire Shooting Ground is situated on a working farm in the heart of the Warwickshire countryside and enjoys a pleasant rural atmosphere, ideal for those who want to get away from the city.
All types and levels of instruction are available for groups or individuals. Our CPSA member instructor has represented England and Great Britain in the Sporting discipline and Fitasc.
View Packages
---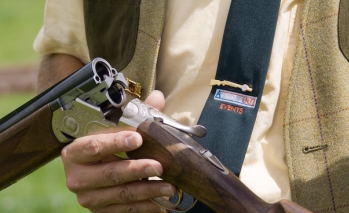 Clay Shooting Suffolk
This venue is located on the Suffolk/Cambridgeshire border. Here we are able to offer professional shooting tuition for beginners to fun days out for the more experienced individuals. Several different shooting challenges can be assigned ranging from crossing/driven targets as well as simulated pheasant/rabbit shooting. Safety is our utmost concern, therefore all instruction is provided by fully qualified CPSA instructors within rigidly constructed safety cages.
---
Clay Shooting Buckinghamshire
Our Exclusive Venue at College Farm is set in the heart of the beautiful Buckinghamshire countryside with stunning views over the surrounding landscape, this area has been frequently used in the filming of Midsummer Murders.
This very attractive venue offers a total escape from the city. It features a well kept landscaped shooting ground, a traditional timber Shooting Lodge complete with a large decking area and Gazebo for the long summer afternoons. For a cold winter days you can warm up by our Log Fire. Catering can be provided in the form of our popular all year round BBQ cooked by our Chef using the best local produce.
On your visit you may be lucky enough to see a Red Kite or two. Which over the last few years have done very well, since their introduction to the area about ten years ago. A variety of very good targets are provided to cover all abilities, for more of a challenge we have the 90 foot High Tower !
View Packages
---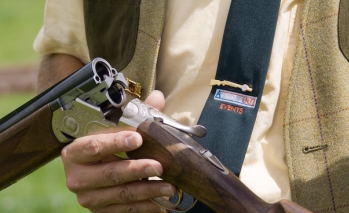 Clay Shooting West Essex
Our Chipping Ongar venue is located on an old World War II Airfield within the Essex countryside and is easily accessible via the M11, Junction 7.
Facilities at the ground have recently been updated with an even wide range of targets from Sporting to Skeet. The Venue also features a Club House for refreshments and catering. Tuition is available for all levels Wednesday to Friday and alternate Saturdays.
---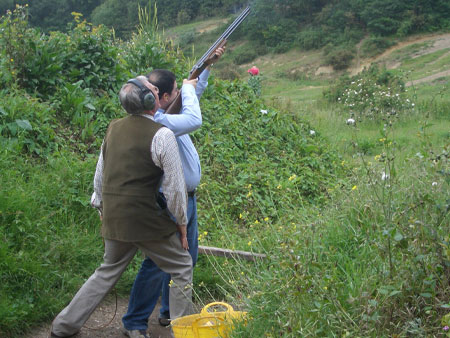 Clay Shooting Kent
Our Dartford Clay Shooting Club is set in 16 acres of the natural woodlands and is within easy reach of from Junction 2 of the M25 and the Dartford Bridge. At the venue you will be informally and safely coached to enjoy shot gun shooting by our friendly instructors in pleasant country surroundings. All gun and equipment is included in the package cost and our extremely qualified team of tutors are all geared up to deliver a worth while shooting experience to anyone from the novice to the expert, you will be set to thrive from smashing those clays into tiny pieces.
View Packages
---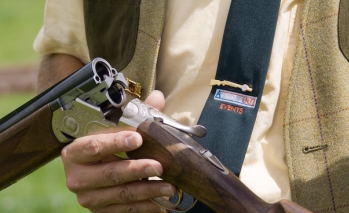 Clay Shooting Durham
Our Chester Lee Street Venue is situated only 5 miles from Durham and 12 miles south of Newcastle. It is easily accessed via Junction 63 of the A1. This venue is suitable for all levels of experience and is suitable for groups of 10 or more. A home made lunch can be provided on site.
---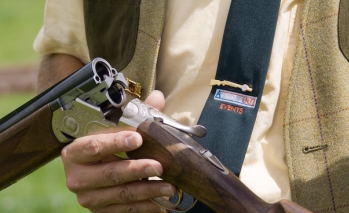 Clay Shooting North Yorkshire
Based near York, our North Yorkshire Activity Centre covers 34 acres and includes a purpose built shooting ground with a wide range of targets. The venue benefits from a modern, purpose built clubhouse offering panoramic views over the shooting ranges.
It is centrally heated with all amenities and seating for 50 guests. High quality catering is available with a wide range of menus to choose from, covering buffets to full meals and informal BBQs.
View Packages
---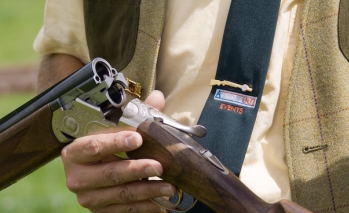 Clay Shooting South Yorkshire
Our Group Shooting Ground features a purpose built facility catering for clay target enthusiasts of all abilities and from all walks of life.
---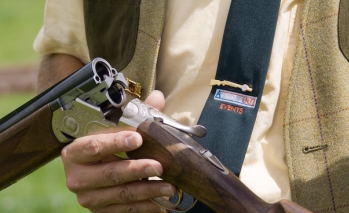 Clay Shooting Nottingham
Our family run Nottingham venue is located 9 miles north of Nottingham and is set in the heart of Sherwood Forest. The shooting range faces north into a clear and unobstructed skyline. Our facilities include a relaxed atmosphere in our Clubhouse with light refreshments available.
Open Wednesday to Sunday offering practice sessions, corporate events and competition shoots. Instruction is available for novices either groups or singularly, with a full and comprehensive range of shooting disciplines, ranging from Down The Line, Skeet, Single Barrel, Handicap By Distance & now Sport trap!
View Packages
---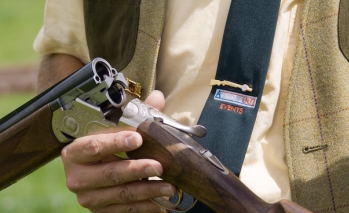 Clay Shooting Derbyshire
Set on the border of Derbyshire and Staffordshire, our Derbyshire shooting ground offers a great day out in wonderful natural surroundings.
Whether you are an experienced or novice shooter, you will find clay pigeon shooting at its very best. Our large function rooms overlook the shooting ranges - an ideal setting for a buffet or full three course meal around an open fireplace. Alternatively hot and cold snacks are always available from our kitchen.
---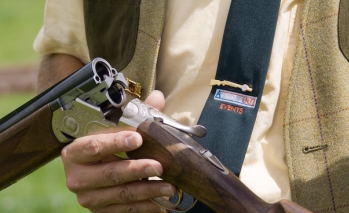 Clay Shooting Taff Valley
Our Taff Valley venue offers an exciting new way to see the countryside. Experience Clay Shooting with some of the best views of the Taff and Rhymney Valley's. Although in the countryside Cardiff City Centre is only a 10 minute drive away!
---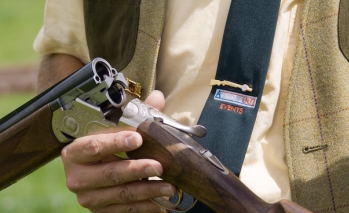 Clay Shooting South Wales
Our Group Shooting Ground features a purpose built facility catering for clay target enthusiasts of all abilities and from all walks of life.
---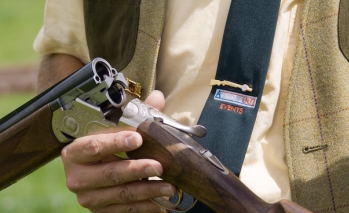 Clay Shooting Newcastle
Our Newcastle Venue was first established in 1964 at it's present location just outside Dinnington, Newcastle Upon Tyne. Since this time there have been many improvements to our ground, the last being the completion of a superb clubhouse seen at left finished in 2002. The ground is affiliated to the Clay Pigeon Shooting Association one of the main governing body's of the sport and has been classified as a 'PREMIER' ground, only 1 of 2 in Northumberland. All Clay Target disciplines are available, Sporting, DTL, Ball Trap Trench and of course Skeet.
The ground is closed on Monday and Thursday, however we are open the remaining days of the week from 1000 hrs and closing around 1800hrs.
---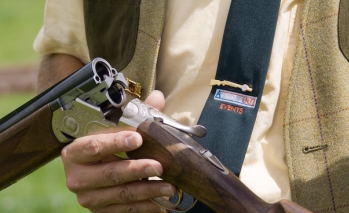 Clay Shooting Lake District
Our Lake District venue is located 9 miles south west of Carlisle and just outside the town of Wigton. The Shooting takes place within a former Roman Sandstone quarry, which has long since greened over to provide an ideal and picturesque setting for Clay Shooting. The venue is suitable for all levels of experience to test their skills in this popular and exciting sport!
---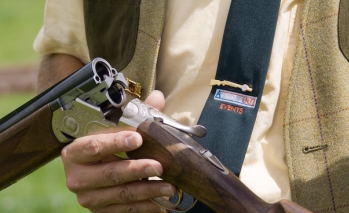 Clay Shooting Fourgates
Our Lancashire venue is set amid rolling farmland west of the Pennines just off J6 M61. The venue boasts four covered layouts, with a number of different targets from various shooting disciplines for beginners to the experienced.
There is a large homely Clubhouse offering comfortable place to enjoy the full catering facilities, a super range of fast foods from burgers to an all day breakfast is available on Wednesdays, Thursdays and Saturdays.
---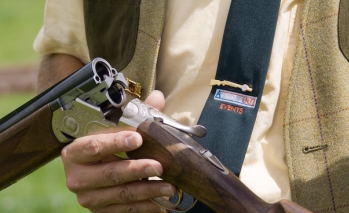 Clay Shooting Manchester
Our North West premier shooting ground is only 20 minutes drive from Manchester City Centre and only 45 minutes from Leeds and Liverpool. This venue is located in an area of outstanding natural beauty and set in over 400 acres of picturesque woodlands.
Our newly refurbished club house is the ideal base for your day. The ground is run by our dedicated team of friendly staff and professional instructors, some of who have represented Great Britain and England at Clay Pigeon Shooting.
This venue is suitable for all levels of experience and is open Wednesday, Saturday and Sunday.
---