Helicopter Flying Lessons
Our Helicopter Trial Lessons allow you to experience the thrill of flying and will even count as the first step towards your Private Pilot's Licence.
The trial lesson is preceded by a short flight briefing with our instructor who will explain all aspects of the flight including the effects of controls and how a helicopter flies. The student will then be allowed to take the controls and actually fly the aircraft!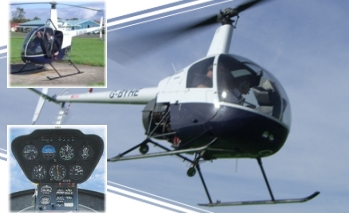 Helicopter Lessons Buckinghamshire
Wycombe Air park is located about 4 miles south-west of High Wycombe, it is also known as Booker Airfield and is an operational general aviation aerodrome in Booker, Buckinghamshire,
View Packages
---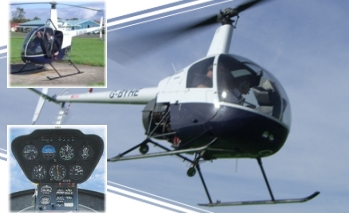 Helicopter Lessons Co Down
Newtownards Airport is located in Newtownards, County Down, Northern Ireland (United Kingdom). It is situated 10 miles east of Belfast and off has a restaurant onsite for visitors.
View Packages
---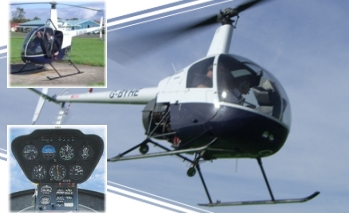 Helicopter Lessons Gloucester
Gloucestershire Airport is located at Staverton, in the Borough of Tewkesbury within Gloucestershire, England. it used to be known as Staverton airport and is situated about 4 miles west of Cheltenham near the city of Gloucester.
View Packages
---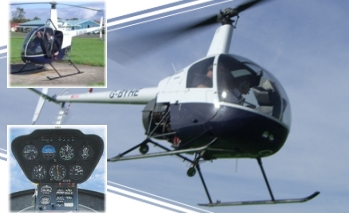 Helicopter Lessons London
Denham Aerodrome is situated near Denham in Buckinghamshire. It lies beneath Londons airspace and is gereral aviation aerodrome.
---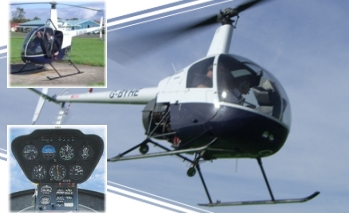 Helicopter Lessons Manchester
Manchester Barton Aerodrome, also known as City Airport and Heliport is situated in Eccles City of Salford in Greater Manchester. It is a general business and aviation airport located around 5 miles from Manchester City.
View Packages
---